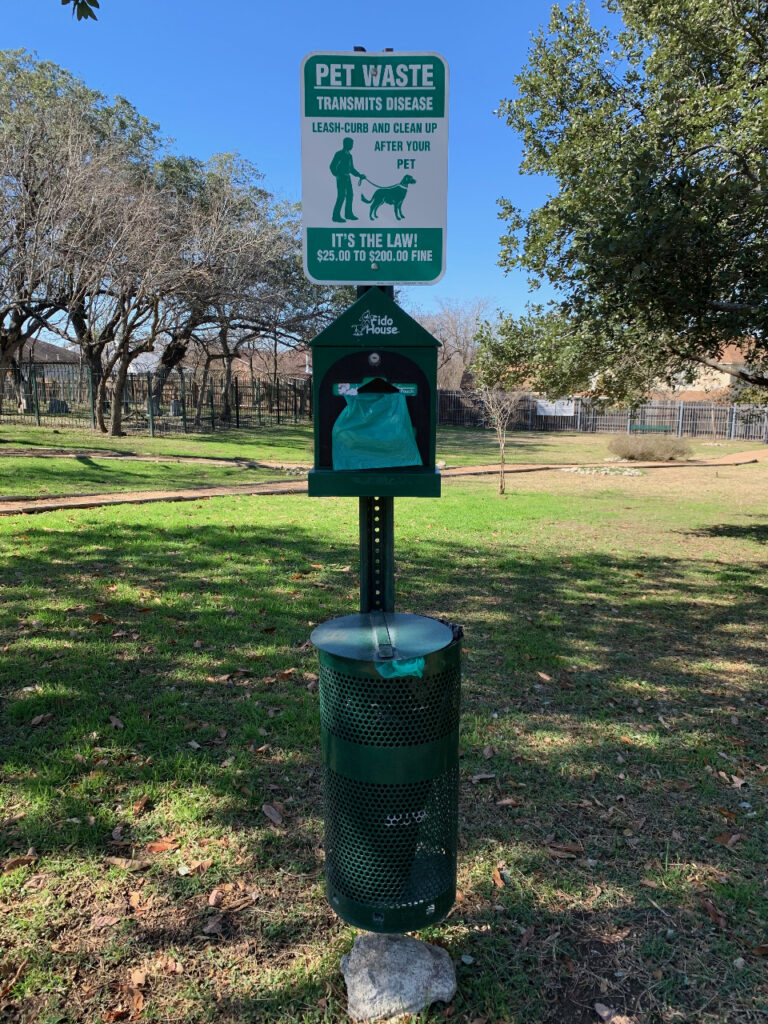 Pets:
All household pets shall at all times, except when they are confined within the boundaries of a private single-family residence, be restrained or controlled by a leash, rope or similar restraint.  Please do not let your pets run loose.  In addition, please clean up after your pet when taking them for a walk, no one wants their landscaping damaged nor wants to clean up after someone else's pet.  Immediately report stray animals to Animal Control by dialing "311".
Barking Dogs and Other Noise Nuisances:
If your neighbor's dog is barking and disturbing you on a regular basis, or if there are any other "nuisance" type problems with a neighbor, please follow these procedures for the most expedient resolution:
1. Contact the HOA Office to file a complaint. A letter will be sent to the offending owner asking them to be courteous to their neighbors and to resolve the issue at once in an effort to promote harmony in the community (you will remain anonymous).
2. You, as the Complainant, should call "311" and register a complaint so that a file can be opened at Animal Services and/or Code Compliance. Make sure to get a complaint/report number from the operator when you call. Or call 210-207-SAPD (7273) to report a disturbance when it is occurring so the police officer can be witness to the event.
3. Call "311" a few days later and request the status of the complaint/report number you were given above. Please note that Code Compliance policy states that it may take up to a week to 10 days to investigate the complaint.
4. If necessary, the Complainant should go down to Municipal Court and swear out a complaint using the complaint/report number given. At this point, your anonymity can no longer be preserved. The Municipal Court will serve the Defendant with a court date. Both the Defendant and Complainant must appear in court. Multiple Complainants will carry more weight in court (if more than one neighbor is affected.
The Complainant cannot be the HOA, it must be the party being affected. Furthermore, the complaining party has the duty of "proving the preponderance of the evidence." In other words, you must prove that the dog(s), or other nuisances, are obstructing your Texas Property Owner's right to quiet and peaceful enjoyment of your own property.